Foundation aanbieding kopen?
Tot 72% korting op alle Foundations
Foundation is de product om oneven heden, pigment vlekken, rode vlekken en puistjes te verbergen. Als foundation wordt gebruikt in combinatie met een concealer dan heb je geen last meer van die vervelende rode vlekken of oneven heden. Daarnaast is het een goede basis voor je make-up look.
Waar je goed op moet letten bij het kopen van een foundation is, is de soort foundation. Hiermee wordt bedoelt dat je kijkt op welke basis de foundation is gemaakt. Is dit op oliebasis of op waterbasis? Dit is erg belangrijk voor het effect van de foundation op een bepaalde huidtype. Heb je een vette huid, dan is het verstandig om een foundation te kopen met een water basis. Zodat je huid wel gehydrateerd word maar niet te veel. Terwijl als je een droge huid hebt is het verstandig om een foundation te kopen die op oliebasis is gemaakt zodat je huid niet uitdroogt en droge plekken veroorzaakt in het gezicht.
Zo zijn er verschillende soorten foundations. Zoals : vloeibare, gel, mousse, creme, stick en poeder. Wederom is het belangrijk om je huidtype in gedachte te houden tijdens het kopen van een foundation. De juiste soort foundation heeft veel te maken met welke huidtype je hebt. Heb je een droge huid maak dan vooral gebruik van een gel, stick of crème variant, vanwege de structuur van de foundation. Heb je een vette huid maak dan vooral gebruik van een poeder of mousse variant. De vloeibare variant kan ook gebruikt worden voor de vette huid in combinatie met een poeder.
Nu je de belangrijkste factoren van een foundation kent is het tijd om op zoek te gaan naar de foundation die bij jou past. Hieronder hebben we de leukste foundation aanbiedingen staan voor je op een rijtje. Kijk lekker rond en wellicht vind je een koopje!
Lees meer
Filter direct op merk: Max Factor
Filteren
---
Prijs
€ 0 tot € 10
€ 10 tot € 20
€ 20 tot € 50
€ 50 tot € 100+

Welke foundation heb ik nodig?
Heb je last van wat rode uitslag in je gezicht en vind je dat dit van invloed is op je uitstraling? Het wegnemen van de vlekjes of oneffenheden is vaak niet mogelijk dus zul je het moeten verdoezelen. Hiervoor kun je een foundation gebruiken. De keuze voor een foundation is echter niet gemakkelijk. Je hebt immers ruime keuze mogelijkheden hierin waarbij de kleur van deze make-up bijna de belangrijkste factor is bij het bepalen welke foundation je nodig hebt.
...
Lees "Welke foundation heb ik nodig?" verder
Productspecialist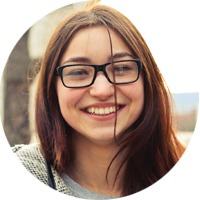 Productspecialist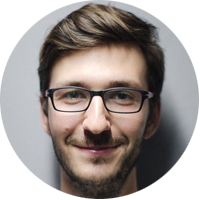 Productspecialist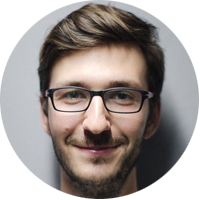 De geschiedenis van scheermesjes
Scheermesjes bestaan al duizenden jaren, met het eerste geregistreerde gebruik in de Bronstijd. Sindsdien hebben ze een grote evolutie doorgemaakt, van ruw geslepen stukjes metaal tot de geavanceerde mesjes die we nu gebruiken. Hier volgt een korte geschiedenis van scheermesjes en hoe ze zich in de loop der tijd hebben ontwikkeld.
Het vroegst bekende scheermes dateert uit 3500 voor Christus en werd gevonden in Egypte. Dit scheermes was gemaakt van brons ...
Lees "De geschiedenis van scheermesjes" verder
Productspecialist